French Chef At Home SEO Audit Case Study
How Edge45®'s SEO Audit trebled enquiries & increased Organic search traffic by 1033% in three months
Client: French Chef At Home

Website:  www.frenchchefathome.com
Background: French Chef at Home is a catering business which offers authentic French food cooked at people's homes using local Yorkshire produce and is run by classically trained chef Yves Quemerais and his wife Anne.
Despite having a website already, it generated little traffic and no enquiries leaving French Chef At Home with just word of mouth and referrals for new business.
Keen to grow the business, French Chef at Home approached Edge45® to diagnose why the existing site wasn't working in terms of generating new business and to implement a solution.

Goal: Increase business enquiries through the website by growing organic search traffic.
What We Did
An in depth SEO audit was carried out on the existing website to identify what areas were not conforming to current SEO best practices and covered everything from Geo-Targeting and Schema Mark up to URL structure and site speed. Edge45® then used its technical expertise to implement the necessary solutions to each of the issues identified in the SEO Audit.
It was also clear from the audit that French Chef at Home did not know which search terms prospects would use to find their service and as such, had not optimised their website content in order for the website to rank for the relevant terms. Edge45® carried out competitor analysis and extensive keyword research to understand what the most important and relevant terms were that the website should rank for that would generate traffic.
Once the important search terms were identified, Edge45® worked closely with French Chef at Home's PR agency to create the appropriate website copy & content based around these key search terms.
The Results
Keyword Rankings
Page 1 rankings for a number of relevant search terms, many of which did't even rank in the top 100 results prior to the SEO audit:
| | | |
| --- | --- | --- |
| Keyword | Rank Year 1 | Rank Year 2 |
| personal chef harrogate | 2 | 1 |
| personal chef yorkshire | 12 | 2 |
| personal chef leeds | Not in top 100 | 2 |
| personal chef york | Not in top 100 | 1 |
| Average Rank | 54 Average Rank | 1.5 Average Rank |
Edge45® also configured and optimised French Chef at Home's Google Business page for maximum visibility and impact:
Organic Traffic
1033% increase in organic traffic within three months of completing the SEO audit.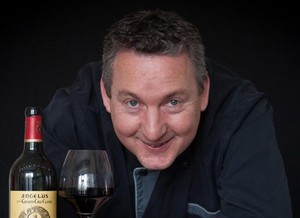 What the client said
"The SEO audit provided a lot of value which has resulted in us now getting around three times as many enquiries a month as we used to, all of which are coming via the website.
We are really pleased with the results of Edge45® and have already recommended their services to some business friends of ours for their website. " – Anne Quemerais
If having read our SEO case study, you want to know more about how SEO might help you, visit our SEO services page here.